BlackHawk Data is honored to be on CRN's Fast Growth 150 List for the first time. The woman-owned IT solutions provider is not only on the list – they're in the top 25. BlackHawk ranked 16 with a 203.64% growth rate.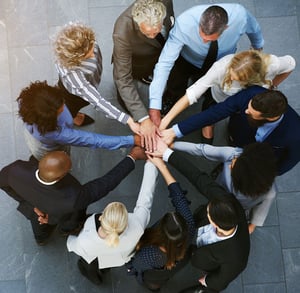 Ran by CEO Maryann Pagano, the New York-based business has experienced rapid growth alongside the rising demand for technology, specializing in IT implementation projects, including system design/deployment and network/systems integration.
The CRN Fast Growth 150 List represents solution providers with annual sales of at least $1 million by their average two-year revenue growth rate, so between 2019 and 2021 for the 2022 list. The 150 companies on this year's list collectively generated $82.40 billion of revenue in 2021.
The CRN witnessed growth across several IT companies throughout the COVID-19 pandemic, especially in its earlier stages, where technology shifted to accommodate regular use of online learning, meetings, and work. This year's CRN Fast Growth 150 List shows companies that not only survived these drastic changes but thrived in them.
BlackHawk is proud to be a woman-owned company. By intertwining managed services, assessments, planning, maintenance, and design and integration services with a dedication to diversifying the IT channel, BlackHawk's win reflects more than just monetary growth – it represents a movement towards IT becoming a more inclusive space
Learn more about BlackHawk Data's commitment to diversity in the IT channel.