Large companies have been making an effort to include women in the technology vertical. Despite numbers increasing year over year, women still leave the tech industry at a 45% higher rate than men. BlackHawk Data gathered five women in tech to discuss why those numbers seem to be conflicting. We wanted to find out what it's like for women in technology.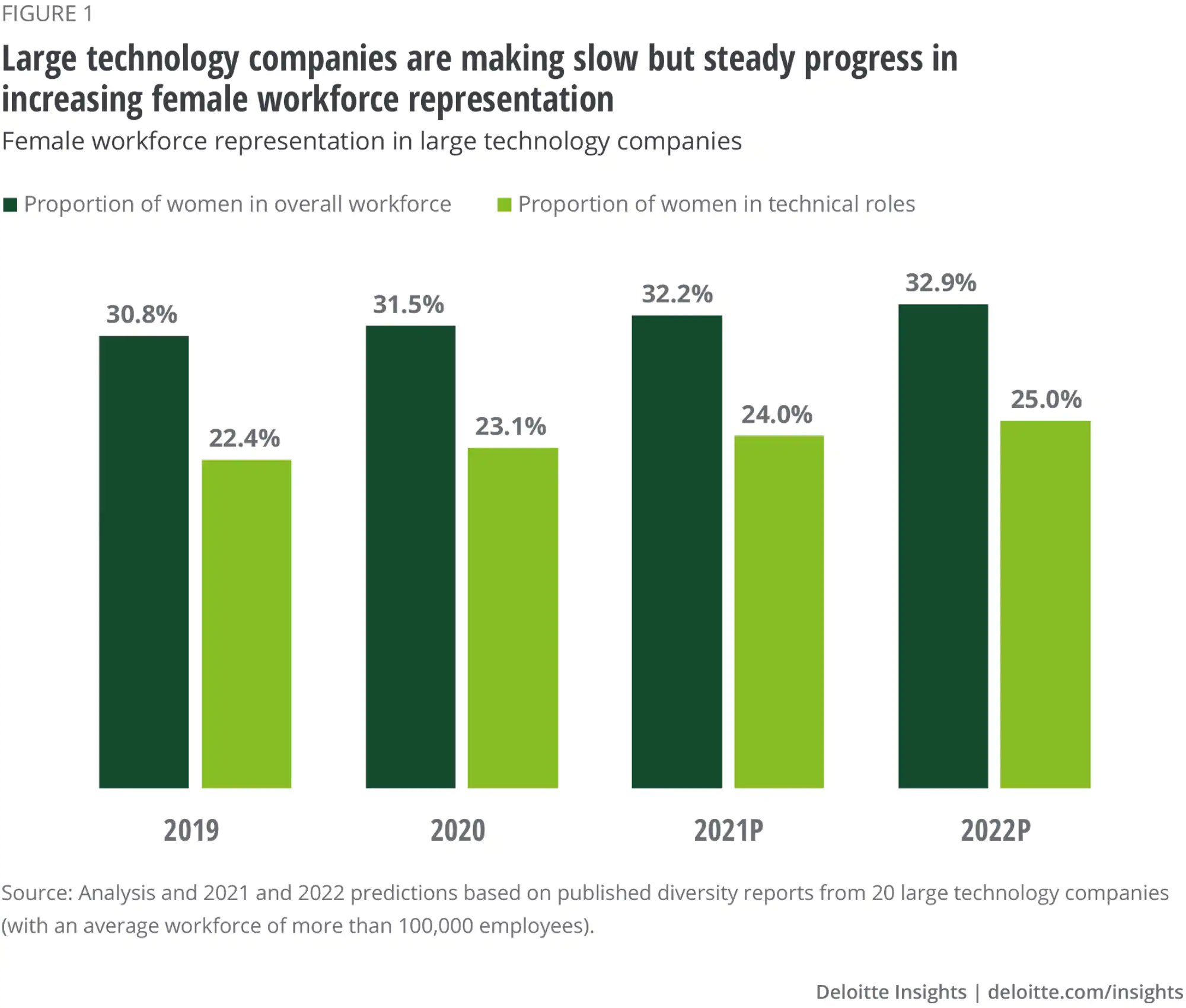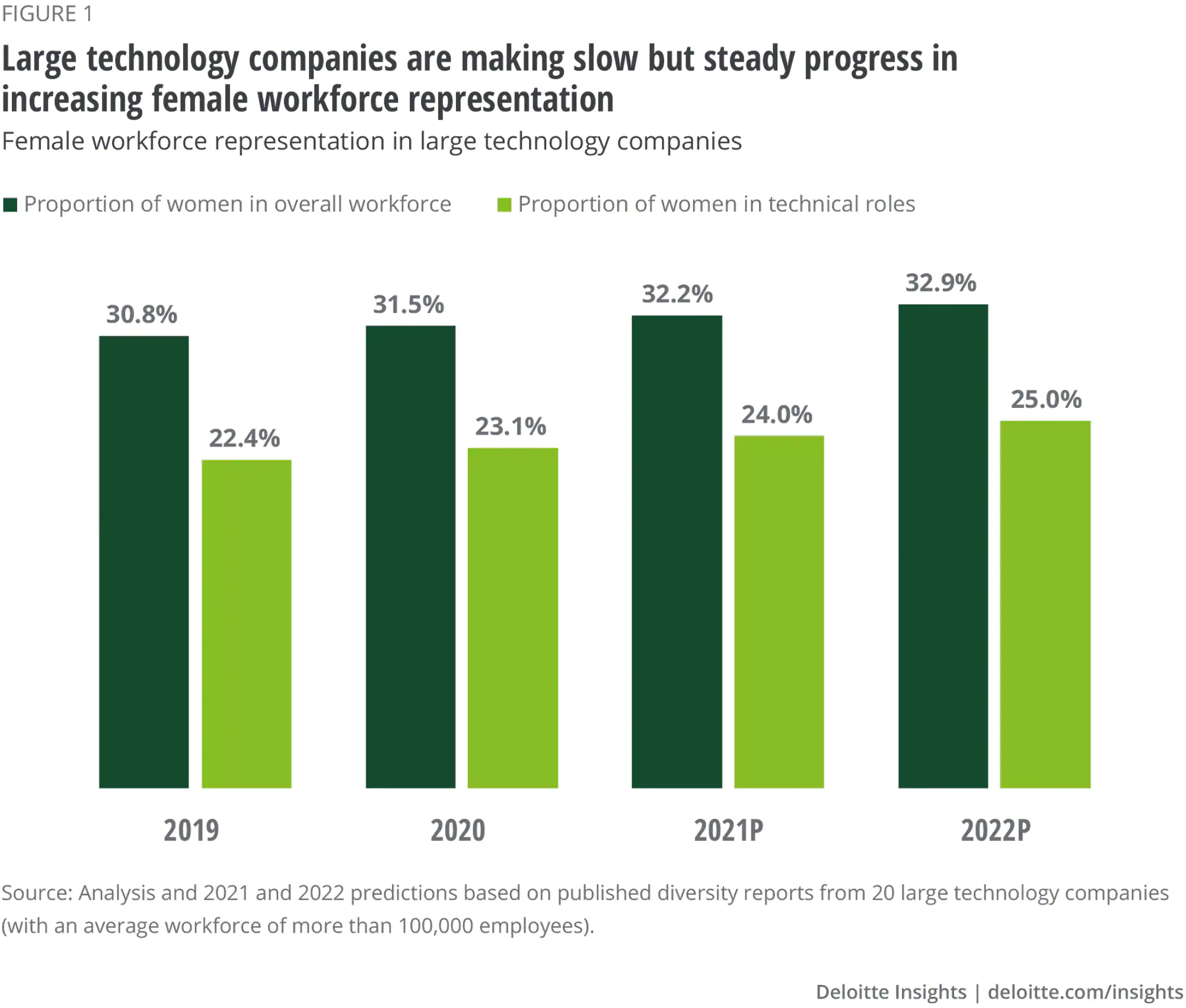 Source: https://www2.deloitte.com/content/dam/insights/articles/GLOB164590_Women-tech/figures/GLOB164590_Figure1.jpg
A Male Majority
"Being a female CEO in tech, it's fun to figure out how people got into tech," Maryann Pagano, CEO of BlackHawk Data explained. "Most of the salespeople in our industry are men. So it's especially fun to learn about women. They often have unique stories."
Most of the women we interviewed agreed that a male majority at work often caused problems in their careers.
"It's a struggle, I have to be honest. Even though someone is looking at you and they're nodding…that doesn't mean they're listening to you. If another man says the same thing, we've all heard it, everyone says 'oh that's such a good idea!' But it's the same one I said then seconds ago," said Kim Collier, a manager at The Port Authority of NY & NJ.
How Representation Helps
"I'm often the only woman in the room when I'm in vendor meetings or design meetings. I'm very fortunate to have a female CEO at my firm. Even her predecessor was female. So it's given me some good legs to stand on. To be able to have that behind me…it doesn't mean I haven't had to fight for the things that have come my way, but it's nice to not be the only female representing technology," said Lisa Bresciani, Director at Russell Reynolds Associates.
Support from coworkers and managers can make a big difference in a woman's career. Being trusted within the organization is crucial to empowering women in tech to make decisions and lead projects properly.
"If you're talking about how you gain stake in having a voice you need people around you who believe in you. You need those people to lift you up and show what your skills are," Lisa continued.
The Future of Women in STEM
"In university, STEM programs are now a big part of undergraduate education. From a mentoring perspective, younger women are now very interested in the technology space and are starting to move in that direction," said Maria Lehman, an Account Manager at Fortinet.
Although many of the women we interviewed agreed that they experienced some form of gender-based discrimination at work, Sophia Lehman, a young professional at Fortinet, mentioned that she's never struggled with her gender. This could mean things are already beginning to change for the better in the tech industry.
"Every one of my colleagues has been more than welcoming, helping me and mentoring me. I've had such a smooth ride and I don't think my gender had an impact on anything I'm working on," Sophia told us.
Advice for Future Women in Tech
"It's about building credibility and having tough conversations if need be. How you position it is incredibly important. Once you have that accountability, people trust you. It takes years to build though," Maria explained.
"You have to quiet the noise a little bit. Not play into the fact someone is ignoring you and continue the course," Lisa said. "Now, I would just move past someone like that. It wouldn't be the vendor I pick or the partnership I work on."
The most important thing in a young professional's career is confidence. The confidence to excel and overcome.
"If you set a boundary or put limits on yourself, you won't be able to knock down that barrier," said Maria.
How BlackHawk Data Supports Women
As a woman-owned business, BlackHawk Data is sensitive to the specific challenges that women face in our industry. Other than interviews like these, we also work to create spaces in our own business for women to learn, grow and thrive. Learn more about our commitment to diversity.