Managed Services as an Asset
The IT department acts as a key component of hospital teams, responsible for ensuring patient privacy, and with increased technological demand, this position can be a lot to live up to. Digital security is the backbone of hospitals because there's no room for error when protecting patients.

Outsourcing managed services gives small-scale teams the same visibility and productivity as large ones, helping in-house brains focus on company progress. Here are three ways outsourcing managed services benefits healthcare IT teams.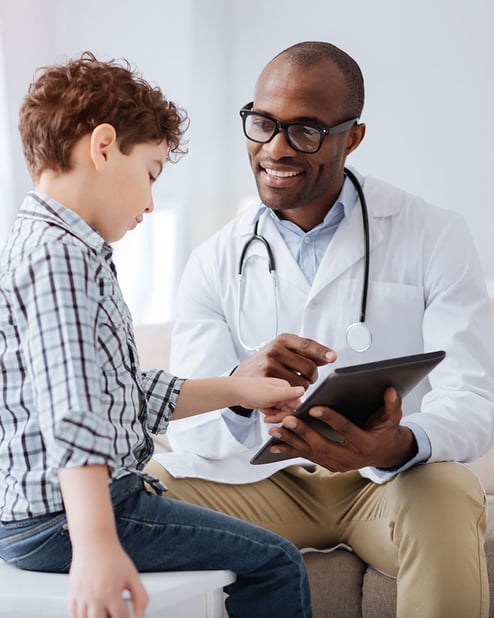 1. Optimize your IT team with a 24/7/365 helpdesk
Managed services enable IT teams to optimize their workplace. With a group of experts ready to help healthcare IT teams 24/7/365, IT teams can increase productivity with in-house projects, enhancing growth towards company-specific goals.

Managed services provide companies with automated services that detect threats not even the strongest expert can. Hospital IT teams don't have to expand teams, or resources, to keep up with a larger staff, and outsourcing fills these human-error gaps with ease.
2. Pass off digital security responsibility and reduce human error
There were 337 data breaches in the first half of 2022 within healthcare, compromising the safety of 19 million records and violating HIPAA regulations that keep patients' information secure.

Security isn't a privilege; it's a standard. The stakes are high when protecting private data, especially in an industry like healthcare. The fines for HIPAA violations range from $3,500 to $200,000.

The blame falls on IT teams when these data breaches occur, so the financial impact does too. Outsourcing managed services passes the responsibility of IT to automated services deployed by experts. These services prevent security breaches before they happen by assessing your security, identifying any risks, and creating solutions, so in-house IT teams can focus less energy on keeping the bad guys out.
3. Have the power of a large IT team without the cost
Managed services are preventative measures to ward off the cost of a ransomware attack down the line or a security breach leading to settlement costs.

Managed services are not only cost-effective in saving your company from HIPAA lawsuits and cybercriminals. Managed services provide you with the resources of a large IT team without the extra employees, lowering labor costs, and relieving the pressure on IT teams.
Get Quoted in Seconds
There's no need to sit on the phone waiting for a sales rep or spend hours scouring the internet for managed services that suit your budget. Using our managed services calculator, you can instantly get a free quote for your company.