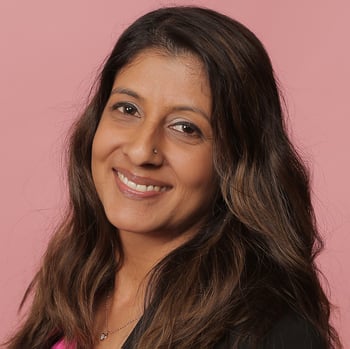 Senior Director Channel and Alliances Process and System Transformation
ServiceNow
What inspired you to pursue a career in IT?
My initial interest came about when I was in desperate need of a job. However soon after I joined my first technology company, I latched on to what it means to build automation and evolve processes through digital optimization.
What is the most challenging part about being a woman in IT?
Not being taken seriously as a woman. When I was part of a global operations team, there was a need to work odd hours as teams sat across the globe. When I requested an opportunity to lead the team, I saw a blank stare from my manager. I recall his statement to me was "This job requires you to work long long hours, that may be difficult for you as a mother and a wife." I will never forget that!
What is the most rewarding part about being a woman in a leadership role?
I am a force of change! I have been able to move mountains as an Indian woman raising three children alone. I have persevered in my career and continue my journey in gaining knowledge. As a doctorate student at USC, I am focused on making changes in organizations that elevate women!
Why is diversity in business important to you?
Diversity allows a broader perspective and builds an inclusive environment.

Employee retention is preserved while employee morale rises.
What advice would you give an aspiring female IT leader?
I have a few pieces of advice for other women:
Find a mentor or sponsor as they will add value to your success.
Never allow anyone to make you believe less than what you are.
Family is always first…career will follow!
Help Us Keep IT Diverse
BlackHawk Data is proud to be a woman-owned small business. We're committed to sharing the stories of women in our industry and opening doors for young professionals. We believe everyone should be able to make changes in the tech world. Learn more about our commitment to diversity.